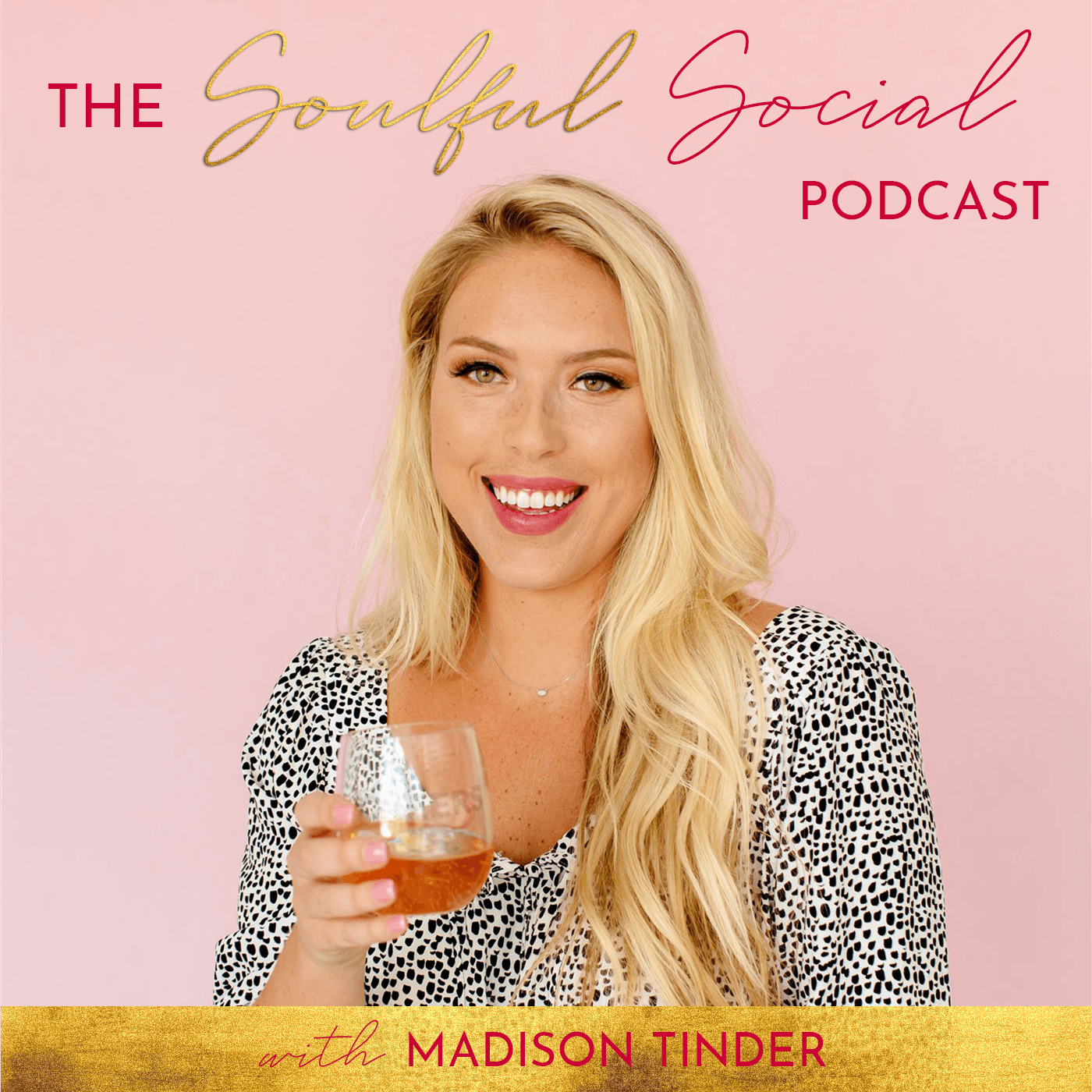 Ever struggle getting your copy to sound like it truly captures what you're trying to say? Want it to fully represent your brand but also convert into sales and so you find yourself constantly tweaking it and it still doesn't feel right? 
In today's episode, we're chatting with Elise Hodge, a copywriter that helps entrepreneurs become the number one choice with their dream clients with copywriting that converts, so they don't have to waste their time working with the wrong clients. 
She's also the creator of the copywriting academy and the host of the Expert Status Show.
Inside the episode we'll cover: 
The number one challenge people have when it comes to copywriting 

How not doing proper research can result in copy that doesn't connect

How to make your copy sound and look more appealing

How to infuse

your ideal clients words into your copy so it converts

Practical tips on how to bring your personality into your writing

What key elements your brand messaging needs

Her number one tip to start writing better copy that you can implement today

Her copywriting formula and how to use it: address the problem, agitate the problem, present the solution (your offer)
 
Get ready to take notes on this one and let's dive into the episode!
Connect with Elise Hodge:
Website:: https://elisehodge.com.au/
Instagram: https://www.instagram.com/elise_hodge/
If you want to DIY your own copywriting, snag her free training at: https://elisehodge.com.au/class
If you got some amazing takeaways from this episode, share it with me in a review for the show, pop that on Instagram and tag me in it!
Workshops, Courses, Scrunchies and More! 
-Sign up for the Visibility Workshop: 
https://www.madisontinderllc.com/offers/Y8troJY2
-Sign up for the Create and Launch Your Next Mini-Course Workshop: https://www.madisontinderllc.com/offers/GnWuxDWD/checkout
-Shop Soulful Scrunchies and use the code JUMBO for 10% off your order: https://www.shopsoulfulscrunchies.com/
Take your business to a whole new level with my courses:
- Mini-Trainings for Profit: https://www.madisontinderllc.com/mini-trainings-for-profit-page
- Soulful Social Digital: https://www.madisontinderllc.com/SoulfulSocialDigital
- The Winning Waitlist: https://www.madisontinderllc.com/thewinningwaitlist-waitlist
- Soulful Social Free Facebook Community: https://www.facebook.com/groups/soulfulsocial/