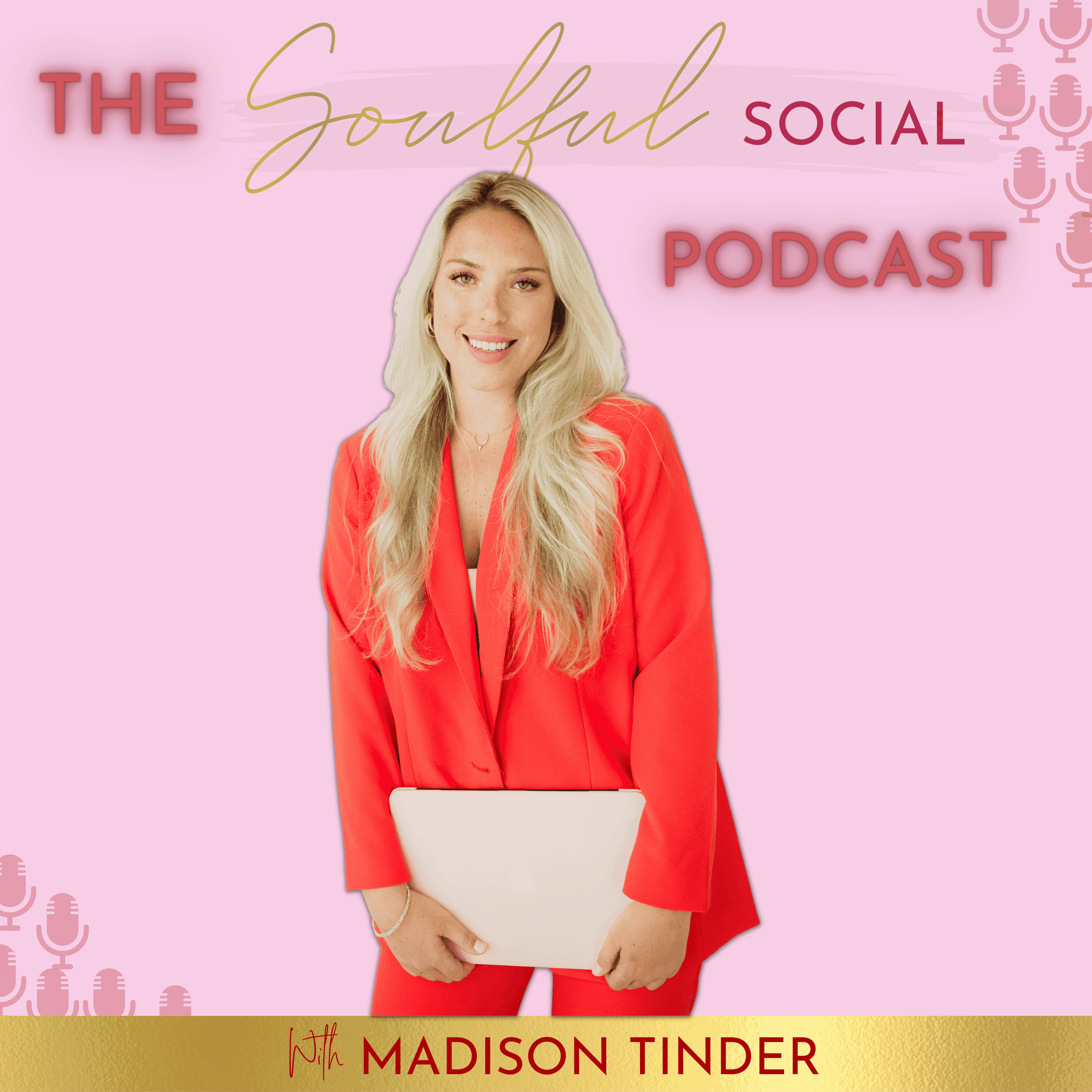 Welcome back to the Soulful Social Podcast! Today I'm with Marion Wagner, a business mindset coach who specializes in helping online entrepreneurs create a six-figure gameplan without a large following. As a former school psychologist, she teaches a combination of psychological and strategic methods to transform her clients' approach toward growth. Together, we discuss pivoting in your business, what that can look like, and how simple it just might be!
Inside the episode we'll talk about: 
Normalizing pivoting in business.

 6 signs you might be ready to pivot.

An important first step to take when making a shift.

Why people tend to resist pivoting. 
If you got some amazing takeaways from this episode, share it with me in a review for the show, pop that on Instagram and tag me in it!

Dates to keep in mind:
JOIN THE WAITLIST for THE MULTI-PASSIONATE SCHOOL OF BUSINESS mid-August 2022 Launch:
https://www.madisontinderllc.com/multi-passionate-school-of-business-1 
APPLY for the Hamptons SOULFUL SELECT RETREATS happening in October 2022: 
SIGN UP for MILLION DOLLAR MULTI-PASSIONATE MASTERMIND below:
https://www.madisontinderllc.com/milliondollarmultipassionate

APPLY for THE BUSINESS BRAND EXPANSION MINI MIND below:
https://www.madisontinderllc.com/business-brand-expansion 
Connect with Marion:
Connect & Work with Madison: